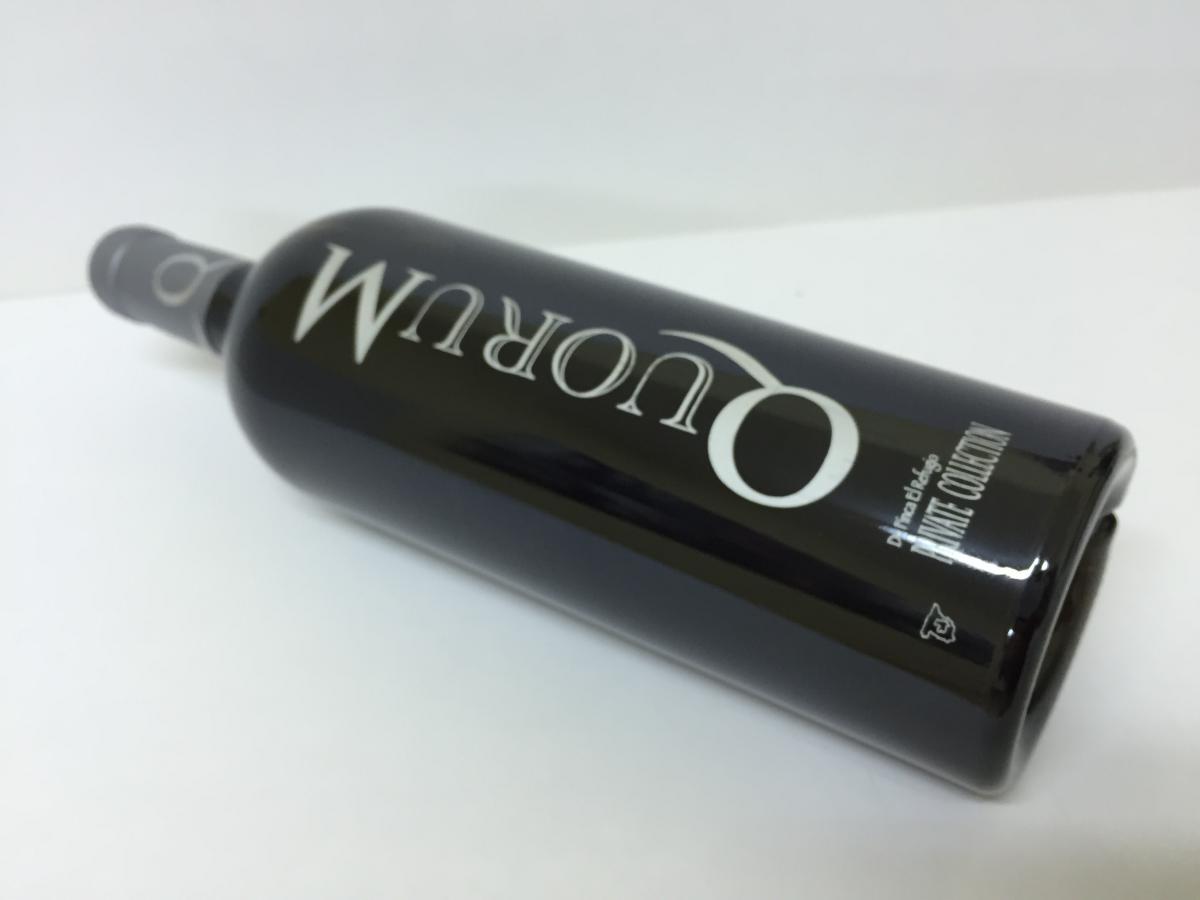 QUORUM - PRIVATE COLLECTION
Tempranillo 75% - Petit Verdot 25%
At least  18 months into  New  American and French Oak Barrels.

Gold Medal at  International Wine Contest Tempranillos Al Mundo 2014
QUORUM - PRIVATE COLLECTION by Finca El Refugio, is an unique and exclusive design wine , powerful and balanced , created to convey emotions. From the heart of our vineyards, this wine is made of Tempranillo and Petit Verdot in a Private Collection of Limited Edition.
Welcome to Wine Culture.

To made  QUORUM the best bunches were selected by hand , making a first selection in the vineyard . Due to the extraordinary closeness of the vineyard with the winery is immediately transported , passing barely 30 minutes in this process to move to the selection table, after this second selection proceed to put the varieties separately into Ganimede ® tanks for fermentation, where the high technology of this process , extract its full potential obtaining a high level of concentration, quality and expression .

The wine from a first extraction without pressing (free run wine – vin de goutte) , is used in all our wines and  QUORUM, the Top Wine of Finca El Refugio is not an exception.

After the alcoholic fermentation , the wine is immediately moved into New French and American oak barrels, where malolactic fermentation takes place , there it remains at least 18 months , later it is done the assembly of the two varieties and bottling.
The result is this powerful, strong and outstanding Signature Wine, so we designed a careful and meticulous packaging to dress QUORUM as deserves.

Apelation:  IGP Vino de la Tierra de Castilla
Grape Variety: Tempranillo & Petit Verdot
Color: Bright and deep cherry color.
Nose: Great complex nose with mineral nuances, Chinese ink , roasted coffe who leave site to the ripe fruit, also black fruit, currants , raspberries , prunes.
Taste:  Tasty in the mouth, smooth, very greedy, attractive and great balanced.
Pairing: Fowl, Stews, Game, Roast meats and Cheeses, or simlply enjoy it…
Ideal Serving Temperature  15 – 19º C / 59 – 66ºF
Alcohol by Volume: 14 %