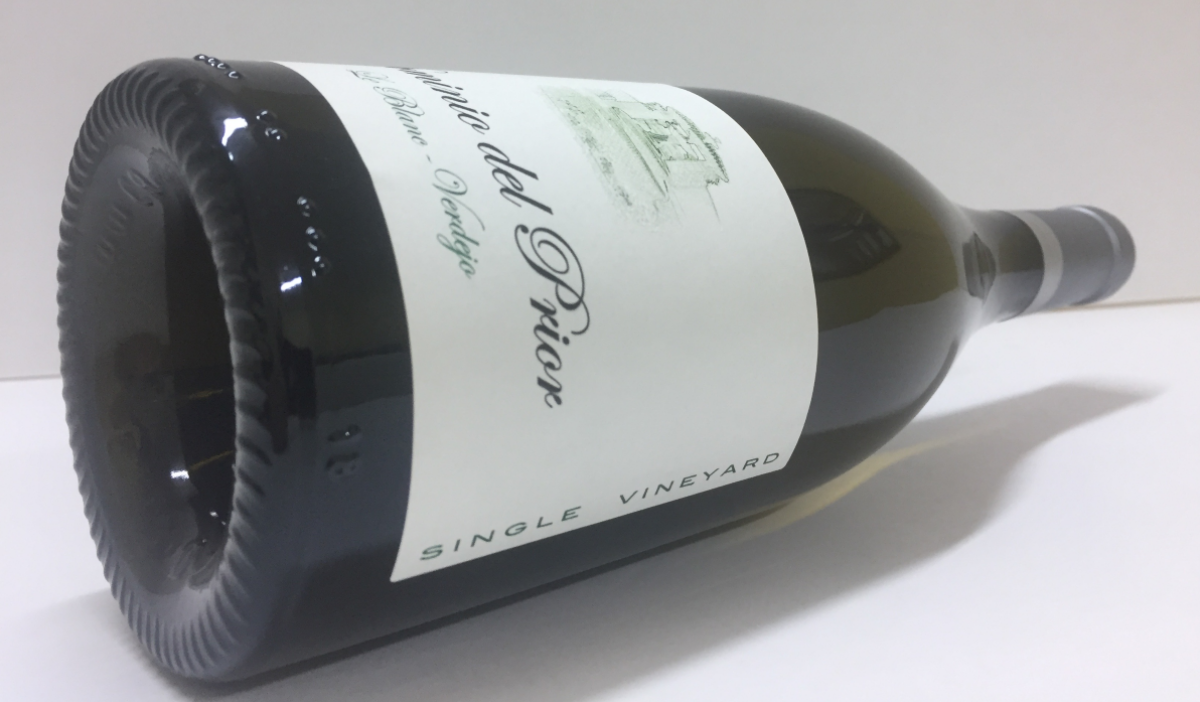 This singular wine of noble, powerful, vigorous and extraordinary style, thrills and transmits sensations to all the senses. The tear wine or also called vin de goutte, from a first extraction without mechanical agents, is used for all our wines and the Dominio del Prior   range is no exception.
This Signature White Wine has been elaborated with the selection of the best bunches from our vineyard, macerated on its lees in stainless steel tanks, has been finished the alcoholic and malolactic fermentation into the Oak barrels and then aged 6 months into French and American.
Rated with 90 - 91- 92 points in the WineUp Guide 2018 – 2019 – 2020
Hand Harvest, selecting the best bunches and a second selection on the table. Cold maceration at 10°C for 6 hours with subsequent static settling. The first extraction from the tank in all our wines is without pressing (free run wine – vin de goutte – vino de lagrima – tears wine) after this first extraction the most remains 24 hours in cold maceration at 7°C for 24 hours with subsequent static settling therefore we get a clean and bright most ready for alcoholic fermentation at 16˚C to obtain the best of it's primary aromas, finishing the alcoholic and malolactic fermentation into the Oak barrels. We submit the wine to a process of traditional Bâtonnage, as you know,  is the periodic stirring of the lees during the time the wine is being aged on its lees. Bâtonnage essentially helps redistribute all these positive lees compounds into the wine. It also helps augment the lees influence as a way to extract flavor, aroma and texture. This wine stays for period of at least 6 months into French and American Oak barrels.
Welcome to Wine Culture.
Apelation:  IGP Vino de la Tierra de Castilla
Grape Variety: Verdejo
Color: clean and bright yellow color with Golden reflections.
Nose: The nose reveals very attractive but complex mineral aromas with hints of citric and vanilla.
Taste:  Quite well-structured on the palate. Nice acidity. Expressive brings a nice citric and pastry sense.
Pairing: Fish, Pasta,  Rice, creamy and blue Cheese.
Ideal Serving Temperature  8 – 10º C / 47 – 50ºF
Alcohol by Volume: 13 %
url:
vino-verdejo-dominio-prior